Don't Overlook Life Insurance
---
As you work towards diversifying your financial portfolio, you may want to give some thought to life insurance as an option. As an asset class, life insurance can provide you with impressive long-term care solutions or serve as an income replacement vehicle for later in life if correctly structured. Consider the following benefits that life insurance has to offer in maximizing your money and achieving your financial goals:
The Tax Benefits
Life insurance can serve as both an income tax-free benefit and help potentially reduce estate taxes as well.  It is unique in that you can put money in a policy. It can grow tax deferred and not have a capital gains tax when withdrawals occur.  As it continues to grow, you can borrow against your own money as an "asset" and therefore bypass the above taxation issues. If properly managed as part of a financial plan, this could be a great way to help diversify your savings and portfolio.
You Have the Power to Decide
Life insurance provides you with the power to decide how that money is going to be passed on. Since your money can be passed on directly without going through probate, you can have your policy effectively set up with beneficiary designations so the policy death benefit goes exactly where you want it to go. This could directly benefit a charity, loved ones or both!
Provides Some Flexibility
If you have a life insurance policy and find yourself in a position where you need long-term care, you could have the potential to utilize the face amount of your policy to pay this type of health related expense. While every policy is going to be a little different, that money usually gets paid directly to you the policy holder as a percentage of the face amount. You can use that with a lot more flexibility in determining who you want to be a primary care provider and where you want to receive that care.
Consult With Your Financial Advisor
Have a conversation with your financial advisor to determine whether a life insurance policy makes sense for you. An experienced advisor or insurance agent should be able to effectively establish and set a protocol for reviewing your policy over time.  It is important to review this coverage just like your investment portfolio to ensure that it is providing benefits to the correct beneficiaries and that is it maintaining correct premiums as well.  If you already have life insurance, make sure that you're meeting with your financial advisor no less than on an annual basis to review your policy.
If you are unsure of the status or benefits of your insurance policies, consider talking with one of our fiduciary advisors at Financial Dynamics & Associates, Inc. As a firm focused on these issues in the Midlothian and Richmond, Virginia metro area, we may be able to help advise you based on your overall financial situation.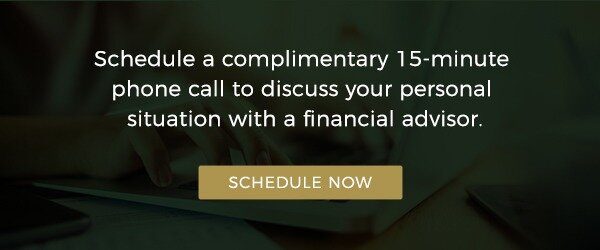 This information is not intended as a solicitation or an offer to buy or sell any security or investment product. Advisory services offered through J.W. Cole Advisors, Inc. (JWCA). Financial Dynamics & Associates, Inc. and JWCA are unaffiliated entities.