Wealth Management Services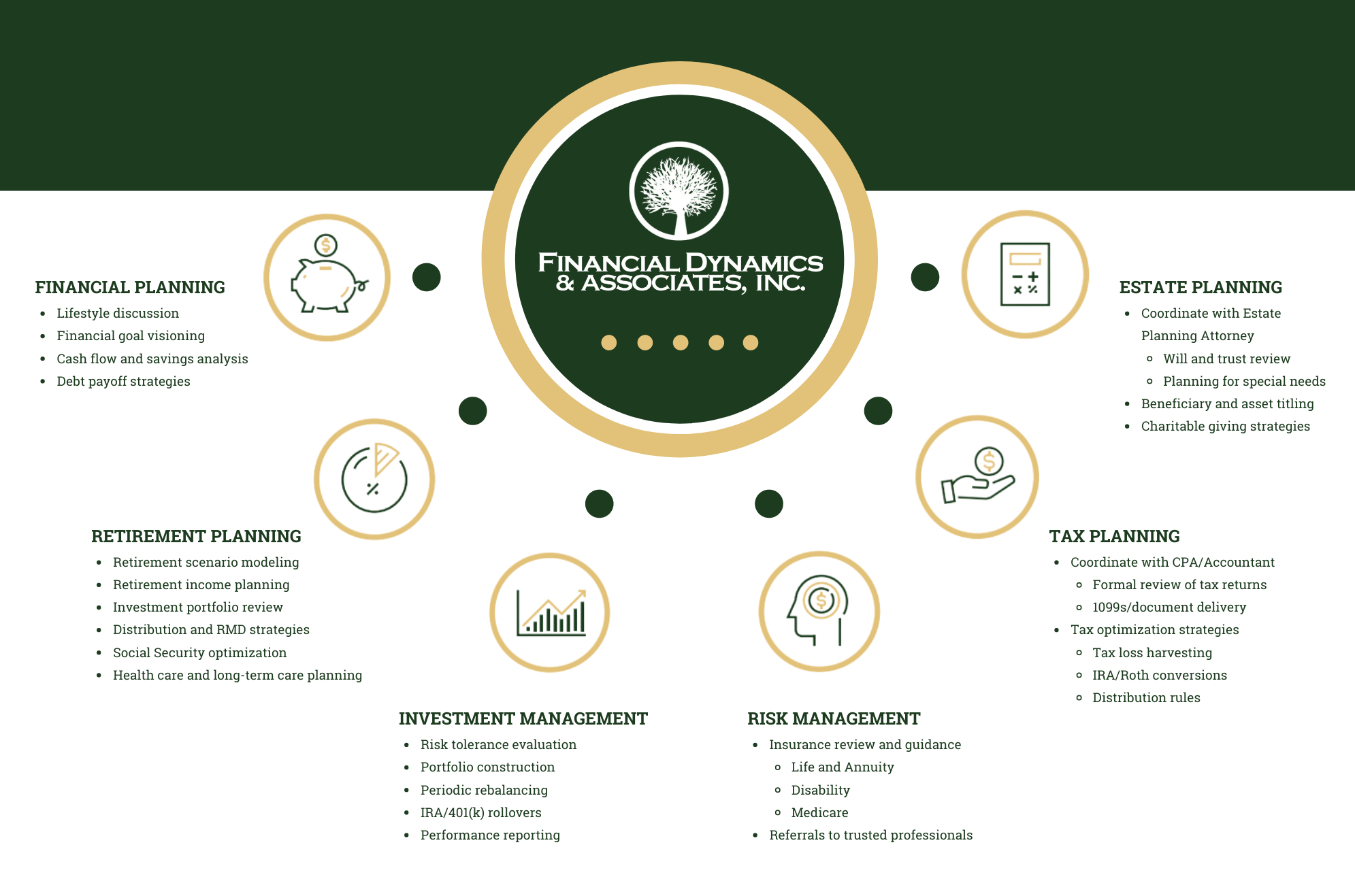 A Team Approach
When you work with us, you will have an entire team working on your behalf. Our financial advisors and customer service support specialists have the experience needed to help you achieve your lifestyle goals. Because we take a comprehensive approach to your needs, our advisors have attained a range of certifications, including the Certified Financial Planner (CFP®), Chartered Financial Consultant (ChFC®) and Retirement Income Certified Professional (RICP®) designations. This enables us to provide our knowledge and experience to the entirety of your financial life.
Education to Help You Achieve More
We want you to feel confident about your future. One of the ways we can help build that confidence is through education. We don't just provide the "what" in a financial plan, we also provide the "why" so that you can make informed decisions about your money. We offer ongoing educational workshops that cover a wealth of topics to move you closer to achieving your financial and lifestyle goals.
Our Investment Philosophy
Like everything we do at Financial Dynamics & Associates, we build your investment portfolio to help you obtain financial independence. We are focused on how to invest your retirement funds to help you achieve your desired lifestyle. Your tolerance for risk is also important to us, and we will work with you to select investments depending on whether your goals are for preservation or growth.
As your financial partner, we will help monitor your investment plan and make adjustments when necessary. You can count on us to establish a proactive agenda to make sure both your financial plan and investment portfolio are on track, adapting both as your life changes.
A Transparent Fee Structure
We strive for transparency in everything we do, including our fee structure. As a fee-based firm, we make sure you will always know what you are paying for. We believe in adding value each step of the way. During our first meeting together, we can start the process to determine the costs or savings to partner with you for an ongoing financial planning relationship.
Ready to Take The Next Step?
For more information about our comprehensive financial planning and investment management services, schedule a complimentary call today.