Should You Plan for a Retirement in Richmond—or Move?
---
One of the most difficult decisions about retirement is deciding where to spend it.
Whether you live in Richmond already and are deciding whether to stay, or you're considering moving to Richmond for your retirement plan—the fact remains: Anyone who values living in a booming, diverse place with the amenities of a big city and the charm of the South will likely enjoy retirement in Richmond. 
The Benefits of a Richmond Retirement
With a population of 230,436 as of 2019, Richmond is a thriving metropolitan area. It's situated along the James River, halfway between the North Carolina border and Washington, D.C. It was ranked as one of the 25 top best places to live in the U.S., according to U.S. News and World Report.
Let's take a look at four reasons Richmond is a great choice for retirement: cost of living, health care, tax benefits, and opportunities for growth.
Cost of living: While the city is a thriving metropolitan area, Richmond is more affordable than other big cities on the East Coast like Boston or New York City—in fact, the cost of living in Richmond is equal to the national average and 7% lower than the rest of Virginia. If you're drawn to urban life but want to stretch your retirement savings as far as they'll go, settling in a place like Richmond could be an excellent option.
Health care: In retirement, access to high-quality medical care is always a primary concern. Living in Richmond, you'll be in easy reach of world-class hospitals and medical care facilities such as the VCU medical school, Bon Secours-St. Marys Hospital, Chippenham Hospital HCA, and the Hunter Holme McGuire VA Medical Center.Virginia also ranked ninth lowest in the U.S. for the cost for home health care, according to a Metlife survey—which means that Richmond could prove to be a relatively affordable place to receive health care going into later retirement years.
Virginia is a tax-friendly state for retirees: Social Security benefits aren't taxed in Virginia, which is welcome news for anyone planning for retirement in Richmond. And subject to income eligibility limits, Virginia residents 65 and older can deduct up to $12,000 per person of income from their pension, IRAs, and other retirement accounts.
Opportunities for growth: Since Richmond is home to several Fortune 500 company headquarters, research universities, and thriving arts and renewal initiatives, there's capital and momentum to be found in Richmond for budding entrepreneurs or investors. If you have a side project you'd like to turn into a small business in retirement, you might want to keep in mind that Richmond is an attractive hub for startups. Many startups from biotech, to health food, to mobile technology industries have begun and thrived in Richmond.
Downsides to Retiring in Richmond
While Richmond can be a great place to live at all stages of life, it does have its downsides—and most of them are natural companions to the main quality that makes Richmond attractive: It's a big city.
Since Richmond is a growing metropolitan area, this growth means the cost of housing is increasing. The median home price in the third quarter of 2019 was $283,800 according to the National Association of Realtors, which is slightly higher than the national average of $280,200.
If you're looking for the cheapest place to live, Richmond might not be the right fit for you. But some retirees are willing and able to trade a bit more money to have access to the atmosphere and amenities of a big city. In that case, Richmond could make an excellent choice for retirement.
Make a Plan
While you're building your retirement plan, you'll want to carefully consider what is most important to your retirement vision. After all, the setting of your retirement should ideally match your preferred lifestyle.
Whether you want to live in Richmond or elsewhere, make sure to have an understanding of the costs vs. the benefits. Build your desired location into your retirement plan, and consider talking to a financial advisor if you have questions about the process.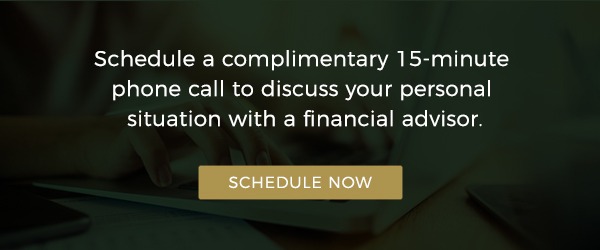 The information contained in this presentation does not purport to be a complete description and is intended for informational purposes only. Any opinions are those of the content creator and not necessarily those of the named advisor(s) or JWCA. This information is not intended as a solicitation or an offer to buy or sell any security or investment product. Information is solely intended for recipients in jurisdictions where the named advisor(s) are licensed to engage the investing public. Investments and strategies mentioned may not be suitable for all investors. The S&P 500 and other such indices are unmanaged, do not incur fees or expense, cannot be invested into directly and individual investor's results will vary. Past performance is no guarantee of future results. As with all investments, various risks may exist and JWCA recommends you consult with your financial advisor prior to making any investment decisions. Advisory Services offered through J. W. Cole Advisors, Inc (JWCA). Financial Dynamics & Assoc. Inc and JWCA are unaffiliated entities.
This material was prepared by Kaleido Inc. from information derived from sources believed to be accurate. This information should not be construed as investment, tax or legal advice.