Episode 34: Things to Consider When Getting Married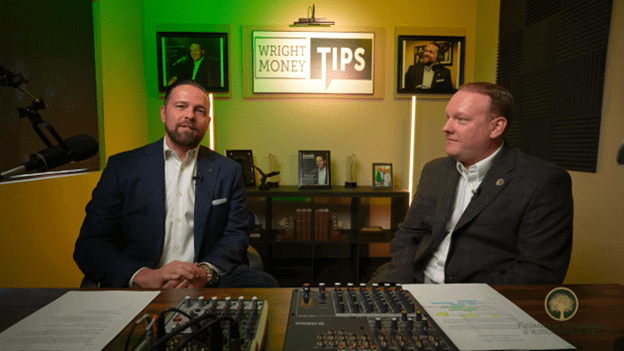 On this episode, Isaac Wright, CFP®, ChFC® and Ricky Lafon, MBA, CFP®, RICP®, WMCP®, discuss which financial topics should be considered when getting married. Whether this is your first marriage, second, or third, having a conversation with your partner about cash flow, assets and debts, insurance, and beneficiary information will be essential for a healthy financial partnership.
Here are just a handful of the things that we'll discuss:
Determining if you need to make changes to your cash flow.
How to combine finances.
Maintaining separate or joint accounts.
Reviewing your filing status.
How to carefully structure your estate plan if you or your spouse have children from a previous marriage.
Isaac Wright: Well, welcome back again to Wright Money Tips. I want to first say thank you for listening to all of the episodes that we've put together for going on about two years. You know, our last episode was unfortunately dealing with the not so fun topic of losing a parent. Well, we're going to talk a little bit, hopefully something a little bit more enjoyable about things that you should consider when you're married or when you're getting married.
And, you know, I think the thing, and I, I want to be clear about this before we even talk about anything further, this is from a financial perspective, things that you need to consider. There's a whole litany of other things to consider. But let me just tell you that when it comes to your finances, when it comes to everything intertwining, how you all are going to cover expenses and stuff, we're going to touch base on this today.
But just know that if you have a family member that's going to or are about to get married, we have a great checklist that you can request here by just visiting WrightMoneyTiips.com. You can email us, you can contact us, or call us at the office. Happy to get you a copy of this. And we're going to just kind of briefly cover this checklist today.
But again, we're not going to talk about death today. We're going to talk about getting married, hopefully a more positive topic. And, you know, Ricky, right off the bat when we're talking about marriage, the first thing that obviously I think that hits a lot of people is how you are going to integrate your finances and let's call it from a cash flow perspective or a lifestyle perspective. Why don't we start there. Maybe some key things to look at. Things that we have on our checklist, but maybe a good opportunity to talk about.
Ricky Lafon: Yeah, you mentioned a great one there. We see a lot of couples, when they're first starting to get together, the big decision they have is, are they going to combine their accounts? Are they going to keep their accounts separate, or are they going to put that together? Now that affects many decisions moving forward. How much you're saving for retirement. How you save for retirement. Who's paying this bill? Who's paying that bill? The key is always going to be communication. And even with financial retirement planning, communication is going to be key through a lot of the human elements of life. And just having those conversations at the forefront of a marriage, of a relationship, is going to be key.
Isaac Wright: Yeah. Well, you know, as I sit here and I'm thinking about cash flow. Whether you decide to combine accounts, maybe have your own separate accounts with one joint account that's paying the bills, the main thing that I will tell you that I've seen from a takeaway of dealing with how to manage finances is however you decide to pay bills, please keep in mind that in addition to the money you're using to pay the bills, I think there's always highly probable, the way to set it up is to also make sure that you have a discretionary account for each spouse, maybe especially in the early stages of the marriage.
I've always found that to be, under most circumstances, the best scenario that I've seen, Ricky. I'm not going to sit here and tell everybody that's the exact way to do it. The other thing is, when you do get married, you have different amounts of money that you can put into retirement accounts, health savings accounts, there's different deductibles. The main thing I want everybody to also realize is when it comes down to that change and you're now filing your taxes jointly versus individually, and maybe we'll touch on this a little bit, is making sure that you understand the tax brackets and the scenarios that are around this, because once you decide to get married, and you're in that boat, you want to take advantage of the fact that you're kind of getting some tax breaks in a way.
I don't think anybody would disagree. Married couples do get a little bit of a better dig of the IRS code I think versus single. But, from a cash flow perspective, it's always important to get that budget situated.
Ricky Lafon: Absolutely. And while we're talking about cash flow, let's talk about are you bringing debt into a marriage, and can that affect your credit history as well? You know, in the world that we live in today, we have to talk about student loans. You know, are you bringing student loans, credit card debt, maybe even medical debt into a marriage? Do you have a plan to pay those off? And if it has affected your credit score, your credit score can affect your homeowners insurance, your car insurance. Are you eligible to get a mortgage for a house if you want to settle down? These are all areas that touch the financial services industry. That again, that communication needs to be had so that you're well aware before you enter into this union, what each person is bringing into the marriage and how to prepare.
Isaac Wright: And you know, if you have somebody that has a really good credit score and maybe the other person doesn't, that will definitely have an impact on maybe who qualifies for what and depending upon the amount of debt obviously, may need to be a scenario where that, that may can get refinanced once you're married, maybe at a lower interest rate. Just a lot of moving parts there. And, you know, in a perfect world, we would all have perfect credit, but unfortunately, as you all already know, that doesn't always apply. But really good stuff, Ricky. Anything else on that topic or maybe move on to anything else that we've been talking about.
Ricky Lafon: Yeah, I'll, I'll go ahead and touch on one more thing. You talked about health savings accounts and that sort of parlays into health insurance as well. You know, what health insurance plans will you have available to you once you get married? Whether this is a first marriage or a subsequent marriage. Is there one plan better than the other?
Do you have a person that you can talk to about all of those benefits? You know, we talked about the benefits of being married and health insurance coverage is one of those. What options do you have and what path is going to be best for you to make sure, number one, everything is covered. Number two, that you have the most affordable premium there as well.
Isaac Wright: Yeah, I don't really have anything to add to that. I think that's totally correct. I think when you look at health insurance, health savings accounts, retirement accounts, 401(k)s, you just want to make sure that from a household income perspective, you kind of understand your tax bracket. That you understand maybe how much income will be left over after you file, your tax return per se, and then you know from there, do you have enough discretionary money to be able to maximize some of the things we covered.
And again, you may decide to be honest and decide to pay off the debt. As you all have seen interest rates go up, it may make more sense to pay off revolving credit card debt, obviously, or any other high interest rate loans before you maybe max out your retirement account. So those are the things that we can help you with, definitely helps towards developing a financial plan that makes sense.
You know, Ricky, I think maybe from that standpoint, that's a good thing. Anything else you want to talk about?
Ricky Lafon: I'd say the last thing I always think about as we deal with clients is beneficiary designations. Maybe this isn't a first marriage, maybe this is a second marriage. Maybe there's kids from the first marriage that are in existence. We want to make sure that we're lining out the beneficiaries and that both people are on the same page and in agreement to how we lay out those beneficiaries to make sure that we're congruent there, because that can affect a marriage as well. So always want to make sure that we have that lined out and those can change over time.
And we've seen that, you know. Beneficiaries are one of those things that we can update mostly at any time and that will change through time, but having that open and honest conversation is going to be very important.
Isaac Wright: Yeah. And I think the reality is today and especially for the most of the families we serve that are getting closer to retirement, definitely in that middle aged category and moving up the retirement due date if you will.
You know, people that do become or get married, we're talking second, maybe even third marriages, you're having to deal with moving parts, moving kids potentially from your previous marriages. How you want to diversify the beneficiaries and who gets what, that really comes down to estate planning as well.
For those of you, if you're not familiar with our firm, we do work with a lot of attorneys and accountants, so we do have a situation where we can kind of help quarterback a lot of those things. But you know, even some of the younger families that we're serving now and they are in a situation where they are married. And a lot of times, and I want to say this, even if they are married and they've been married, some of the topics that are on our checklist here, it's still worth you requesting because people forget or people don't realize that maybe there's some insurance questions they have or again, how to set up the assets to be distributed correctly, not necessarily does it mean it's always going to be the surviving spouse.
So, you know, these pros and cons again, when it comes to being married, or if you are about to get or know that you're going to get close to being married. This is a situation where, again, reach out to us. Again, our checklist is, "What Issues Should You Consider When You Are Getting Married?"
So, Ricky, based on what we've covered today, probably updating legal documents. I know we kind of just briefly said that, but you know, you want to make sure that you have a power of attorney, a will, everything, under most circumstances, you want to have your spouse to be that person that can help transact business or handle affairs if you are disabled. Of course, if you pass away, you want to make sure your spouse is taken care of, whether it's the wife or the husband.
It's not a lack of things to cover, but it's a very joyous occasion. You just want to make sure that you got the planning to back it up, and that's probably the best way to leave it.
Ricky Lafon: Very well said.
Isaac Wright: So, any questions, again, reach out to Wright Money Tips, give us a call here at our office and you'll find all of that on our website. And in the meantime, if we can be of any assistance to you, let us know. We'll talk soon.
If you have any concerns or questions, you can visit WrightMoneyTips.com to request some time on our calendar. Or please subscribe when visiting WrightMoneyTips.com to receive notifications on new episodes, our newsletter, and even upcoming events.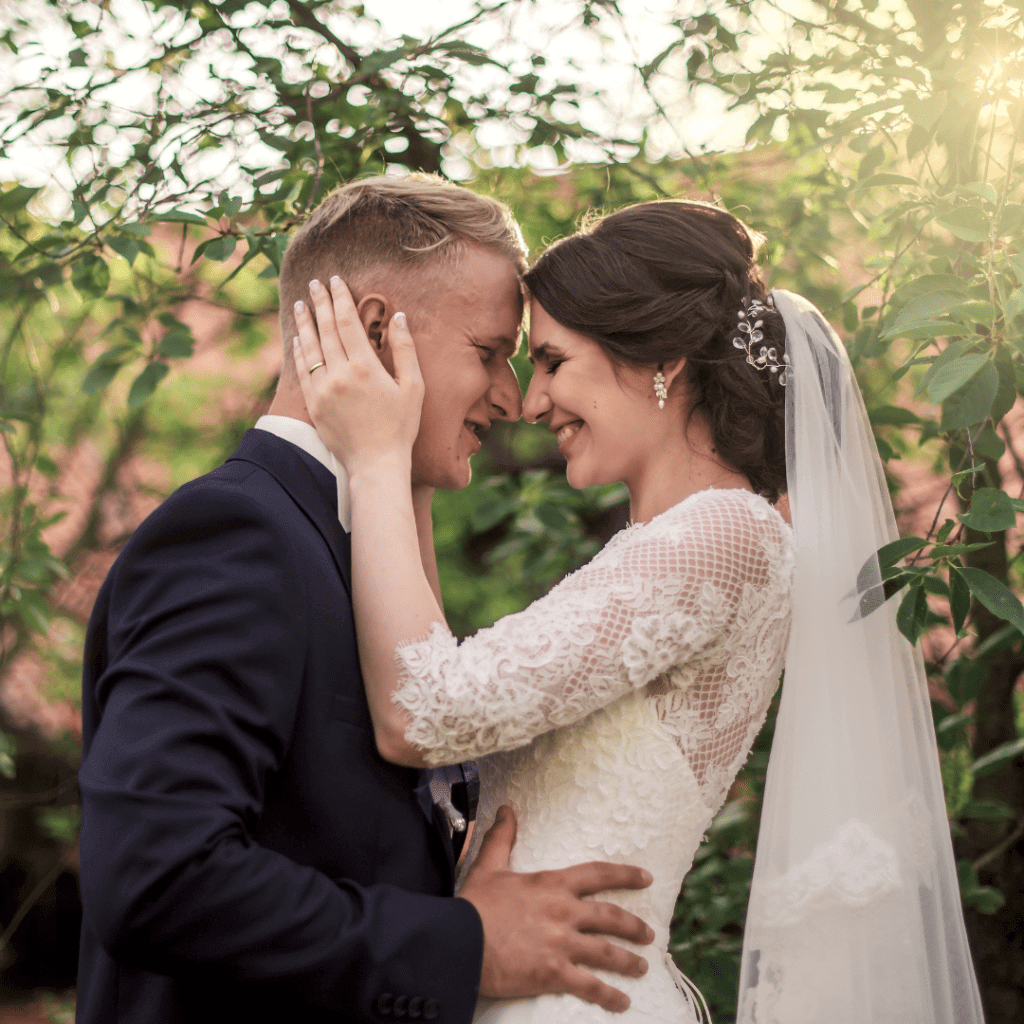 Get your complimentary copy of
Things to Consider When Getting Married Checklist
Download your guide!
What Should I Consider When Getting Married Checklist