COVID's Impact on Legal Documents
---
When was the last time you updated your legal documents? Many worry about setting up a will, trust, power of attorney, or medical directives due to the impact of COVID. Unfortunately, some of these folks found themselves in a tough situation without having properly executed estate planning documents.  This could have resulted in legal tie ups due to the unexpected events in 2020. With this in mind, please consider the following tips to avoid potential pitfalls when it comes to your estate planning documents.
Have a Medical Directive
2020 created many challenges for families when it came to making medical and financial decisions for a loved one. Hospitals were put in a position where they had to enforce "No Visitor" guidelines, making it nearly impossible for families to meet with doctors and discuss options around medical decisions.  Having a medical directive can help protect you and enable members of your family to make those important medical decisions on your behalf whether in person or virtually.
Durable General Power of Attorney
It's essential to have someone listed as a power of attorney to help handle your financial affairs should you ever be disabled or generally lose the ability to make financial decisions. Without this important document, it can become extremely challenging for a member of your family to act on your behalf.
Should you find yourself in a situation where you do not have a power of attorney. A friend or family member can go to court and get a guardianship and conservatorship so that they can handle your finances. But keep in mind that his can be a costly and time-consuming course of action with an unfavorable result.
Financial institutions and medical facilities are getting very strict about what they will accept as far as a power of attorney according to many estate planning attorneys.  We would recommend  to have this document prepared if you don't have one currently or consider a review of your current POA to make sure it addresses any updates or concerns with an estate planning attorney.
Spell Out the Specifics of What You Want
By working with an attorney on your estate planning documents, you will be able to spell out the specifics of what you want. Having an attorney that has your back in case something goes sideways is essential for ensuring that your wishes are carried out by family or those you specifically want in charge if the situation arises.
If you are unsure of the status of your estate planning documents, consider talking with one of our fiduciary advisors at Financial Dynamics & Associates, Inc. As a firm focused on these issues in the Midlothian and Richmond, VA metro area, we may be able to help advise you based on your overall financial situation and recommend an attorney if necessary.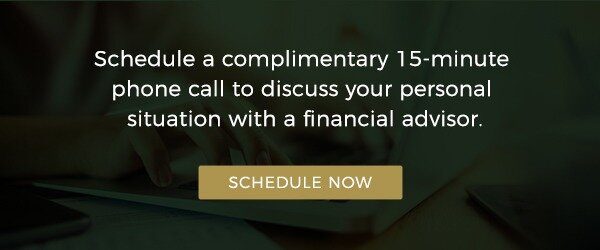 This information is not intended as a solicitation or an offer to buy or sell any security or investment product. Advisory services offered through J.W. Cole Advisors, Inc. (JWCA). Financial Dynamics & Associates, Inc. and JWCA are unaffiliated entities.