COVID-19 and Your Retirement Plan: How to Get Back on Track
---
Has the coronavirus pandemic affected your retirement plan? Like many Americans, you may be worried about your ability to retire on time (or at all) because of the health and economic impacts of COVID-19. If you have experienced adverse financial effects, you can still take action to improve your future finances. These actions include:
Earmarking Your Savings for Retirement
Like many Americans, you may have cut back on your spending. Shelter-in-place orders, business shutdowns, and job losses meant Americans, at least for a while, were not spending as much. For example, your monthly spending on dining out may have dropped sharply. Or you may be receiving a discount or refund on your next car insurance renewal since you were driving less during the pandemic.
Consider earmarking any savings for your retirement plan, either to your savings account, especially if you dipped into your emergency fund, or your retirement account, such as an IRA. Assuming you can still cover necessities like groceries and housing, cutting back on discretionary spending and putting the money toward retirement can help keep you on track.
Creating New Sources of Savings
In addition to earmarking what you would have otherwise spent, you can take steps to create new sources of savings, such as with taxes or interest.
For example, you could refinance your mortgage or student loans, considering the low interest rates that have coincided with the pandemic.
You might set yourself up for future tax flexibility in converting a traditional IRA to a Roth IRA. Doing so will mean that you pay taxes on the conversion now, but the tax-free withdrawals from a Roth can improve the health of your retirement plan, especially if taxes increase as many professionals expect them to.
Reviewing Your Financial Plan
If you're like most people, you saw your portfolio value drop during the pandemic, and you may be worried about the potential for more volatility. You may be even feeling fearful and thinking about selling off equities or getting out of the market altogether.
It's important to avoid giving in to fear during times like these. In the Great Recession of 2008-2009, many people panicked and jumped out of the market, then missed the gains when the market recovered.
If you don't have an investment strategy that guides you during times like these, now is the time to get one. Consider talking with a financial advisor who will advise on your portfolio as part of your overall financial situation and goals. The right advisor will help make sure that your financial and investment strategies align with, and help build toward, your retirement goals.
For example, you may not realize that your asset allocation has shifted outside of your targets due to the coronavirus-related market volatility. If your fixed income bucket now accounts for a higher percentage than your target allocation, while your small-cap equities bucket remains lower than your target, you may want to rebalance your portfolio. Done correctly, you can use rebalancing to sell high and buy low.
Again, speaking with an advisor who provides comprehensive planning, like our financial planning firm in Richmond, VA, can help you identify opportunities so that your retirement plan gets and stays on track.
Although the effects of the pandemic on your retirement plan may be difficult to deal with, you can find ways to address the challenges. Our team of financial advisors may be able to help if your retirement plans have been derailed due to COVID-19.
To discuss your personal situation with a financial advisor, schedule a complimentary 15-minute phone call.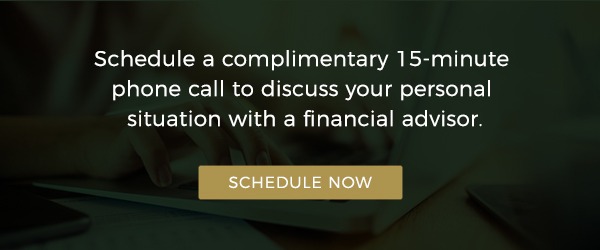 The information contained in this presentation does not purport to be a complete description and is intended for informational purposes only. Any opinions are those of the content creator and not necessarily those of the named advisor(s) or JWCA. This information is not intended as a solicitation or an offer to buy or sell any security or investment product. Information is solely intended for recipients in jurisdictions where the named advisor(s) are licensed to engage the investing public. Investments and strategies mentioned may not be suitable for all investors. The S&P 500 and other such indices are unmanaged, do not incur fees or expense, cannot be invested into directly and individual investor's results will vary. Past performance is no guarantee of future results. As with all investments, various risks may exist and JWCA recommends you consult with your financial advisor prior to making any investment decisions. Advisory Services offered through J. W. Cole Advisors, Inc (JWCA). Financial Dynamics & Assoc. Inc and JWCA are unaffiliated entities.
This material was prepared by Kaleido Inc. from information derived from sources believed to be accurate. This information should not be construed as investment, tax or legal advice.